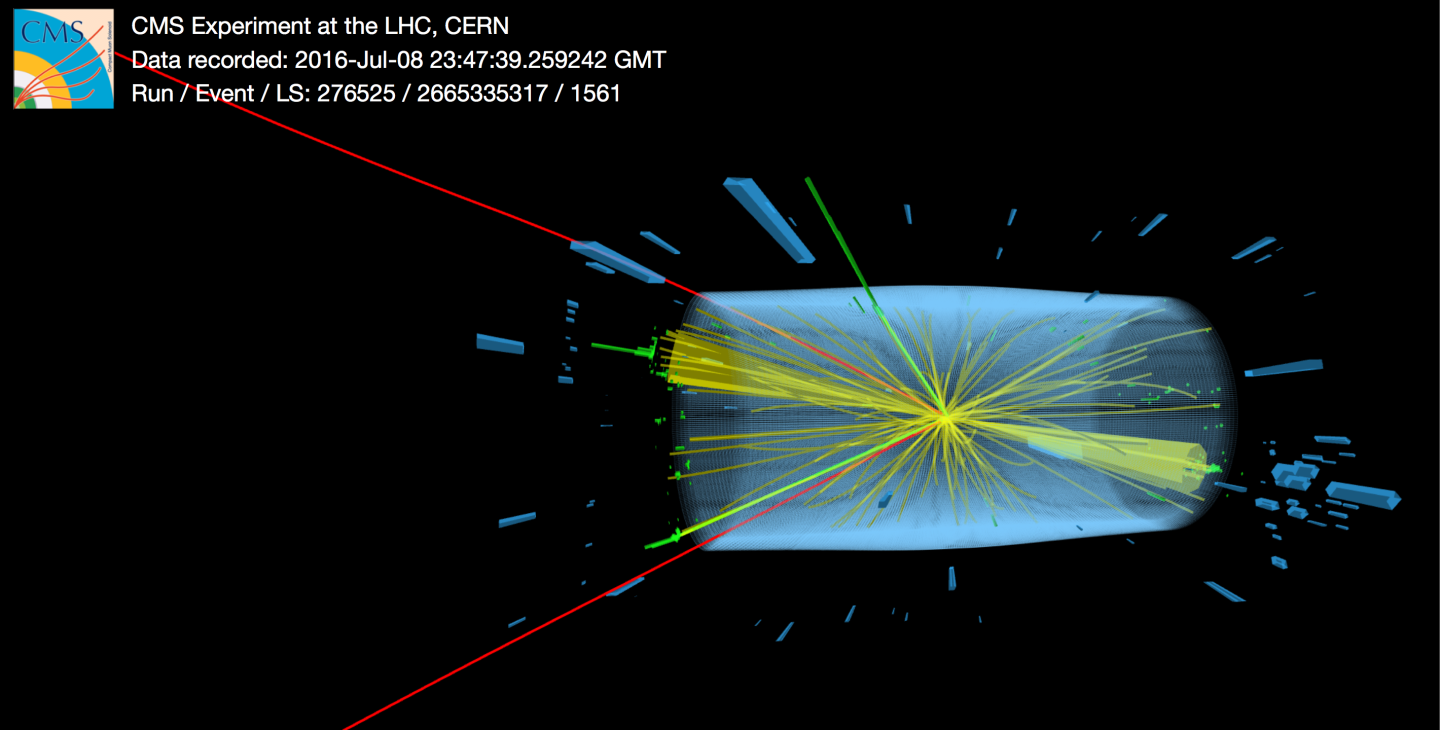 At the LHC, vector boson scattering (VBS) is the process pp→VVjj, where p is an incoming proton, V is a vector boson (W or Z) and j is a particle jet. A quark from each of the incoming protons emits a vector boson. The two vector bosons further interact, producing two vector bosons in the final state. The incoming quarks are deflected from their initial line of flight, originating two jets at low angle with respect to the beam line, one in the forward, the other in the backward direction.
The vector bosons interaction proceeds according to several processes, including Higgs boson exchange. Each of these processes, when taken individually, violates unitarity at large vector boson invariant masses. The combined cross section is finite in the Standard Model because of a destructive interference between processes mediated by the Higgs boson and processes not mediated by a Higgs boson. If the Standard Model is actually an effective representing the low energy behaviour of a more general theory, then the cancellation would be only partial, and new physics might show up as an increase of the VBS cross section at high invariant masses.
The student will engage in the CMS analysis group in Florence, which is already active in the study of di-boson final states, with several contributions to H->WW. He/She will study the analysis selection and develop multivariate techniques to identify the small vector boson scattering signal. He/she will also study the vector boson fusion, where a Higgs boson is produced from the fusion of two vector bosons.
Referente: Vitaliano Ciulli Questo indirizzo email è protetto dagli spambots. È necessario abilitare JavaScript per vederlo.